About BlueArrow Telematics
Connecting Growing Businesses Scale with Innovative Fleet Management Solutions
BlueArrow Telematics is a privately-owned company located in Raleigh, North Carolina. Our mission is to provide customers with industry leading Mobile Workforce Technologies along with expert advice and superior customer support. We strive to lead our competitors in technology offerings, industry knowledge and customer support. Celebrating our 31st year in business, our company has forged ahead of competitors by helping business managers develop long-term goals, implement a mobile workforce strategy and provide them with leading telematics solutions to effectively monitor and manage these strategies.
Value Added Geotab Reseller
BlueArrow Telematics is classified as a Geotab Value Added Reseller, one of only 3 classified at this level in the United States. What does this mean for our customers? BlueArrow has a proven track record of providing superior customer service, vast knowledge of industry solutions and practices, proven integration and software development skills, installation services for sophisticated telematics technologies, and other unique skills. Whether a large or small organization, BlueArrow will provide your organization with significant ROI via telematics when compared to any other reseller! Call today and let us help you develop a plan to accomplish your goals.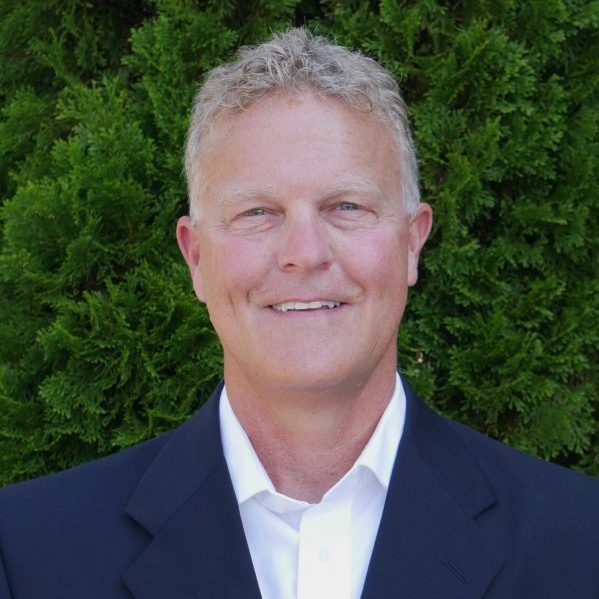 Melvin McNeill
Senior Consultant
Dallas Owens
Senior Consultant
Matt Tyrolf
Team Leader of Success
Bryan Kondub
Success Team Consultant
Tucker Peebles
Lead Developer
Blake Peebles
Senior Developer
Trey Hogan
Billing/Inventory Management
Holden Lamm
Finance Director
Steven Sartorius
Success Team Consultant
Daniel Hixon
Success Team Consultant
Jason O'Neal
Fleet Installation Specialist
Shelby Sanchez-Herrera
Developer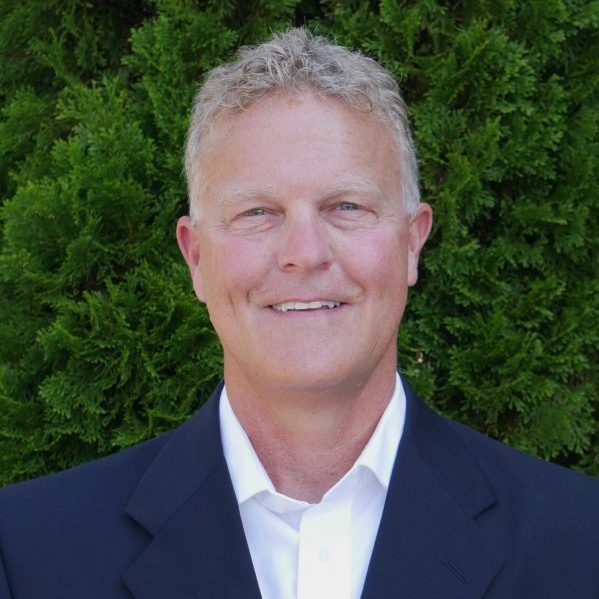 Born and raised in Wilson, North Carolina, Stuart graduated from East Carolina University in 1990 with a BSBA with concentration in Finance. He founded Cellular Images in 1991 offering $500 bag phones and $1000 flip phones through both retail stores and outside sales representatives.
"We found our niche was working with small to medium sized businesses that required exceptional support."
With the proliferation and commoditization of the cellular industry, Stuart began to focus on emerging GPS technologies, the genesis being an encounter with a former employee of the power washing company he and his brother operated in college.
"A former employee told me that some days he and others would stop by Meredith College during the day and hang out with their girlfriends – without my ever knowing! I always thought of this guy as one of my best employees – it wasn't the money I lost in wages that bothered me, imagine how many houses he could have cleaned if he was where he was supposed to be!"
In 2009, Stuart changed the company name from Cellular Images to GPS MOBILE SOLUTIONS to better represent their new direction, providing fleet management and emerging GPS technologies to his small and medium sized business clientele, helping them save time and money. As newer technologies came available, they were added to GPSMS suite of services designed to optimize the mobile workforce.
Fast forward to 2020. Stuart wanted to show they were much more than a GPS provider, we were a full service telematics provider which combines GPS vehicle/asset tracking technologies, vehicle maintenance solutions, fuel card integration, in-vehicle cameras, accident avoidance technology, distracted driving solutions, routing, and gamification. He once again adapted and officially changed the name of the company to BlueArrow Telematics.
"We're expanding to empower our customers with technologies most organizations don't know even exist. Ultimately, our clients become our partners and together, we are saving time, money, resources, and, most importantly, lives."
Stuart welcomes the opportunity to speak for associations and businesses regarding the emerging technologies of telematics and its impact on operations.
Melvin McNeill
Senior Consultant
As a former NC Highway Patrol Officer who was injured on the job, Melvin has first-hand experience of the challenges commercial vehicles face while operating on the highways of our state. Melvin is the leading BlueArrow consultant to several major accounts which includes small and large companies, several municipalities and state agencies throughout the country.

This father of three girls, Melvin has been married for over 30 years to his college sweetheart and believes loyalty, consistency, and dedication to his family and those he serves is paramount to living without regrets.

Melvin is an Ordained Elder in his church, enjoys keeping in shape, loves a good ribeye, and believes all things are possible if you commit to your goals.

North Carolina native Political Science Major, Fayetteville State University Hospitality | Restaurant Management NC Highway Patrol Officer BlueArrow Telematics (formerly GPS Mobile Solutions) since 2005.
Dallas Owens
Senior Consultant
"If you live an ordinary life, all you'll have is ordinary stories" is one of his favorite quotations. And this East Carolina University graduate who is named after the Superbowl champs is certainly NOT ordinary.

Dallas is a senior consultant with a heavy focus on construction and trucking companies. As a lifelong learner, Dallas' interests and hobbies are far reaching. He enjoys the outdoors through hunting and shooting, is a 15-handicap golfer, plays league hockey, enjoys water sports, and is an avid reader.

This entrepreneurial spirit also ran his own lawn care company which he started when he was eleven years old. Known by all as outgoing, hardworking, and loyal, Dallas is a natural leader. Adding to that, his experience in finance, combined with a servant leadership style, leaves no doubt he always makes a big impact on this fast-growing company, its clients, and the booming telematics industry.
Matt Tyrolf
Team Leader of Success
The quintessential "techie," Matt prides himself on the behind the scenes work with his customers assisting in building reports and building your software to be as efficient as possible. His intense focus on getting it RIGHT, the first time, has made Matt an integral part of the team.

The son of small business owners, he learned at a young age the value of hard work, tenacity, and grit. His parent's Auto Shop became an early adopter of technology, due in part to Matt's natural aptitude as a web developer, graphic designer, and software integrator.

Matt is always up for a challenge so bring him your most challenging problem with your fleet and we will bet you will be impressed with his solution!

Graphic and Web Design degree, Wake Technical College
Bryan Kondub
Success Team Consultant
Bryan comes to BlueArrow Telematics with a diverse background having previously served in the U.S. Air Force for seven years. He served as a Weapon Systems Technician which enabled him to travel to 30 different countries.

Bryan believes his Air Force experience helped him adapt much easier to various environments. This translates well in the Telematics industry in having to partner with several different industries from ems to fire and transportation to construction.

Bryan most recently attended Liberty University in Lynchburg, VA, Majoring in Religion. His interests include ecclesiastical studies, playing guitar, fly fishing and anything outdoors. In his free time, you will most likely find him knee deep in a mountain stream or hiking along one the beautiful ridge lines in the North Carolina mountains where he now calls home.
Steven Sartorius
Success Team Consultant
Steven is a Raleigh native who enjoys traveling and cooking. After graduating high school, he decided to explore the world. He spent time working in a salt mine in Cleveland for a year and even rode a bicycle across the country from Seattle to D.C. over the course of two months. After completing his trip, he moved to New Zealand and began to study under one of the county's top chefs, thus launching his career in the culinary arts.
After returning to the U.S. Steven worked in a plethora of different restaurants–two of which would go on to win 'Best Restaurant of the Triangle'.
Steven grew up in a technology driven household, learning from his father who is a very reputable computer engineer. In a series of fortunate events, the restaurant industry took a hard hit due to COVID-19 landing Steven a new home at BlueArrow where he now provides top notch customer support.
Trey Hogan
Billing/Inventory Management
Another North Carolina native, Trey's mother and Stuart's wife (BlueArrow President) met and became friends when they were in the same childbirth class. Their children also went to North Raleigh Christian Academy and have remained lifelong friends.

A recent college graduate, the BlueArrow Team did not have far to look to find a home for Trey. Trey considers working with this fast-growing small business, whose mission it is to save lives, as the opportunity of a lifetime.

Trey is also a team player, playing baseball his entire life, from little league to his college's starting team as short stop. He supports charities including StopHungerNow, Miracle League, and Habitat for Humanity, and considers himself a "sports junkie." We trust this positive, clear-headed gentleman will make quite an impact on the BlueArrow Telematics Team.

Business Administration and Sports Management, William Peace College
Tucker Peebles
Lead Developer
Tucker has worked in web and software development since 2015, doing things like designing WordPress websites, developing APIs, and creating Virtual Reality video games. He also has a Business Administration degree from NC State, so he has a unique perspective as a developer who understands the business side of software as well.

Tucker's role at BlueArrow Telematics is to integrate different software solutions together to enhance their capabilities, or to create custom software solutions from scratch depending on what the customer needs. He enjoys working in telematics because "the possibilities are literally endless," he says. "I've never worked in an industry with this much untapped opportunity for new software solutions. We've only started to scratch the surface of what's possible."

"I really like to take the time to understand a customer's pain points, then use my development knowledge and experience to create a custom solution that will address those issues."

In his spare time, Tucker likes to head to Atlantic Beach to do some fishing with his wife Elizabeth (and eventually with his son Anthony and daughter Charlotte!) or just hang out at the house and play video games. He also plays adult league hockey for the BlueArrow hockey team and is a lifetime season ticket holder for NC State football games.
Blake Peebles
Senior Developer
Blake Peebles, BlueArrow's seasoned developer loves programming, problem-solving, lifting, and gaming. He does not love talking about himself in the 3rd person. Traveling all around the world, Blake has competed in multiple video games professionally.
Before joining the team at BlueArrow, Blake spent most of his career working for NextGen Interactions as their lead developer. He spent most of his time working in the Virtual Reality industry – from games to medical software. His experience in the VR world left Blake ready to take on any challenges after working in different programming languages, development engines, and software platforms.
"I'm here to chew gum and do software integrations, and I'm all out of gum"
Holden Lamm
Finance Director
After spending some time in school at East Carolina University, Holden had a feeling he would end up working in his father's business one way or another and decided to get a head start. Growing up watching the once cell phone business evolve into GPS vehicle tracking, and evolving even further into telematics, Holden had a good industry knowledge coming in. Initially brought in as a fleet installer, Holden has taken on a new, especially important challenge in managing vendor billing, while assisting in marketing and HR duties.

Holden had a good knowledge of the business coming in, after watching it evolve through the years while growing up. "I've watched my father working hard his whole life, building this company. It's the best working environment I've ever seen, and I know the whole BlueArrow team – I've been playing hockey with them since I was a kid. There is an energy at this office that resonates from top to bottom and I look forward to coming to work each day!"
Jason O'Neal
Fleet Installation Specialist
One could say that mechanics and electronics are in Jason's blood. As a senior in high school, he participated in a new Trade Training program and found he was a natural "fixer." At the time, he was building and repairing CBs and radios; today, 28 years later, he's heading up BlueArrow Telematics installation division.

In between, Jason graduated from Vance Granville Community College and worked at Siemens for 17 years. For the past nine years, he has been rebuilding and refurbishing ambulances – many of which were upgraded with the latest GPS, cameras, and other telematics solutions from BlueArrow.

When Jason learned BlueArrow was looking to expand their installation division, he reached out to Melvin McNeil, who he had worked with for several years. It was a perfect fit. "I wanted to work where It feels like family," he explains. "Everyone loves the work they do here. I feel like I'm home."

Jason spends his off time outdoors coaching his son's baseball team, hunting, fishing, and spending time with his wife of 25 years.

When asked what people most often say about him, Jason responds, "If something ain't right, I'm first in line to make it right."
Daniel Hixon
Success Team Consultant
Dan is currently studying Computer Programming & Development at Wake Technical Community College. As the Quality Assurance Intern at BlueArrow, he works with the development team to make sure our in-house integrations and applications are running smoothly. Dan enjoys finding and solving problems, working down to the fine details of the development process.
Dan is a Minnesota native who moved to North Carolina in 2017 to pursue his education. Growing up in a small-town environment and participating in many team-based activities such as marching band and robotics have enabled him to understand what makes organizations flow. Although this is Dan's first foray into software development, he's looking forward to working with the BlueArrow team to provide quality experiences for coworkers and clients alike.
Shelby Sanchez-Herrera
Developer
Shelby is a software engineering student with experience in cloud infrastructure. She enjoys "lifting heavy things" at the gym, playing sports such as soccer and volleyball, driving fast cars, and gaming. It is Shelby's strong belief that anyone can achieve anything if they put their minds to it.
Shelby's role at BlueArrow Telematics is to collaborate with the development team in creating a variety of software solutions. Shelby's profound interest in software engineering was inspired by a family friend who suggested her to make a simple HTML website. It was at the age of 13 that she made her first project and ever since then, she has been learning, creating, and experimenting with code.
I am a motivated and dependable full stack developer with comprehensive skills in multiple technologies. Proficient in both web and mobile app full stack development.
Degree:
Bachelor of Science at Touro College Los Angeles
Certifications:
Sololearn React + Redux
Sololearn Angular + NestJS
Ki Vera is a computer information system student with an Associate Degree in software and web development. She is an intern with Bluearrow as a Quality Assurance specialist and assists the development team ensuring customers have the best experience possible with BlueArrow Fuel and other integrations. Although she had to start over her education here in the United States as an immigrant from the Philippines, she believes that as long as you persist, you will still have success. She also enjoys playing guitar and painting on canvas in her spare time.
Samuel is a student studying to get a Bachelor's Degree in Computer Science at Georgia Tech. In his spare time, he likes to play video games, chess, and badminton. It is through games that Samuel discovered his interest in software development, writing various programs like Google Apps Scripts or Python scripts to track game scores and specialized Discord bots.
Samuel is most familiar with scripting and backend development. As an intern at BlueArrow, he is excited to contribute to the team while gaining industry experience and learning new aspects of software development from requirements engineering to deployment
Interested in joining the BlueArrow team?