Technologies to better manage your motorpool.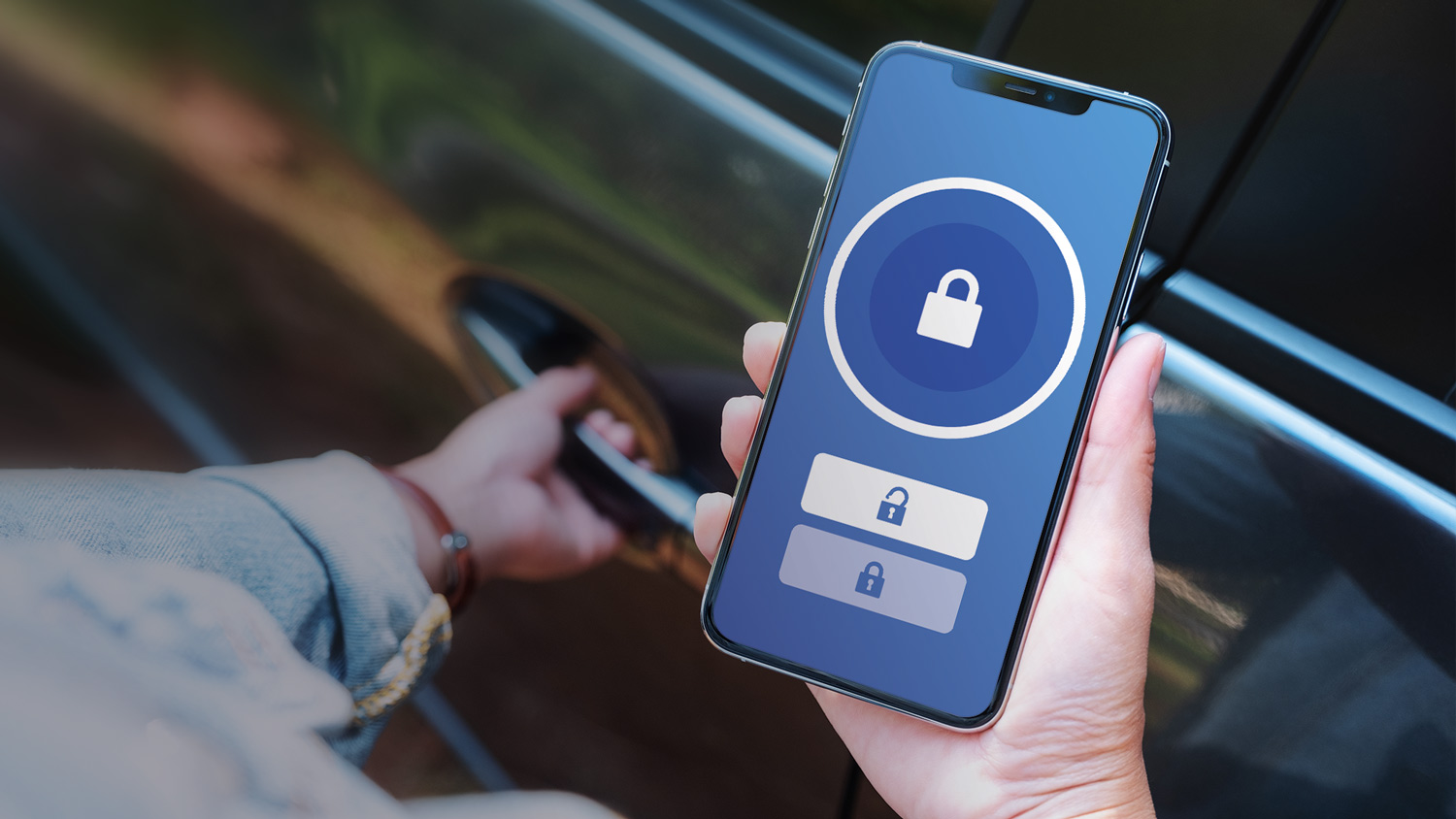 Does your motorpool car share?
Telematics makes the future of ride-sharing a possibility today. Open the doors to an abundance of insights on all the vehicles in your fleet. Managers can right-size their fleet through a multitude of data that showcases which vehicles are potentially being underutilized. Integration with reservation software makes motorpool management efficient and straightforward.
The Flexibility of Keyless
Ditch the annoying inconvenience of having to pass a physical key. Geotab's Keyless option provides advanced methods to control and manage fleet keys. Entry into vehicles in your fleet can now be accessed on your phone! The Keyless feature is available with any make, model, or year if the vehicle is outfitted with a key fob. Learn more to see if Keyless is right for your fleet.
BlueArrow strives to provide excellent customer support. We will make sure you have all the tools you need to optimize your fleet. For example, here is a video that walks fleet owners through the necessary steps to test the remote lock/unlock functionality.
Flexible to the Fleet
The Keyless solution works with any sized fleet. From a single shared company car to state DOT, BlueArrow is here to help.
Simple Installation
Installing Keyless is just a few steps away. Simply connect the IOX-KEYLESS to a Geotab GO9 device to get started.  
Improved Productivity
By saving time not having to return a physical key, your drivers can get on the roads faster, increasing productivity.
Right-size your fleet by determining which vehicles are underused
Reduce ownership costs
Flexible and scalable to all vehicles with a keyfob
Manage vehicle reservations based on odometer miles or State of Charge (SoC)
Accurate trip mileage tracking for billing
Secure access even when outside of cellular range
Preventative maintenance reminders and alerts to avoid breakdowns and costly repairs
Market-leading reservation software
Integration with simple APIs
Digital keys to unlock or lock vehicles through the IOX-KEYLESS Bluetooth® connection or the GO9 device cellular connection.
Ready to optimize car sharing?