Track your fleet with BlueArrow GPS tracking devices. Get live updates on location, driver behavior, engine readings, and maintenance reminders.
Geotab GO9 GPS Tracking Device
Our state-of-the-art GPS tracking device is small, compact, rugged, and simple to install. This device allows you to actively track your fleet's while also monitoring engine diagnostics and battery health. With our device, you will be able to easily view your fleets trip history and analyze any incidents along the way. Know what's happening with your fleet at all times with a BlueArrow telematics device.
Limitless Integration Options
Get the most out of your Geotab GO device with IOX expandability. The Geotab platform can be extended to add flexibility and integrations with third-party providers. Measure up to 8 auxiliary inputs including temperatures, seatbelt sensors, sirens and more. IOX expandability also ensures your drivers are getting the feedback they need through louder driver alerts.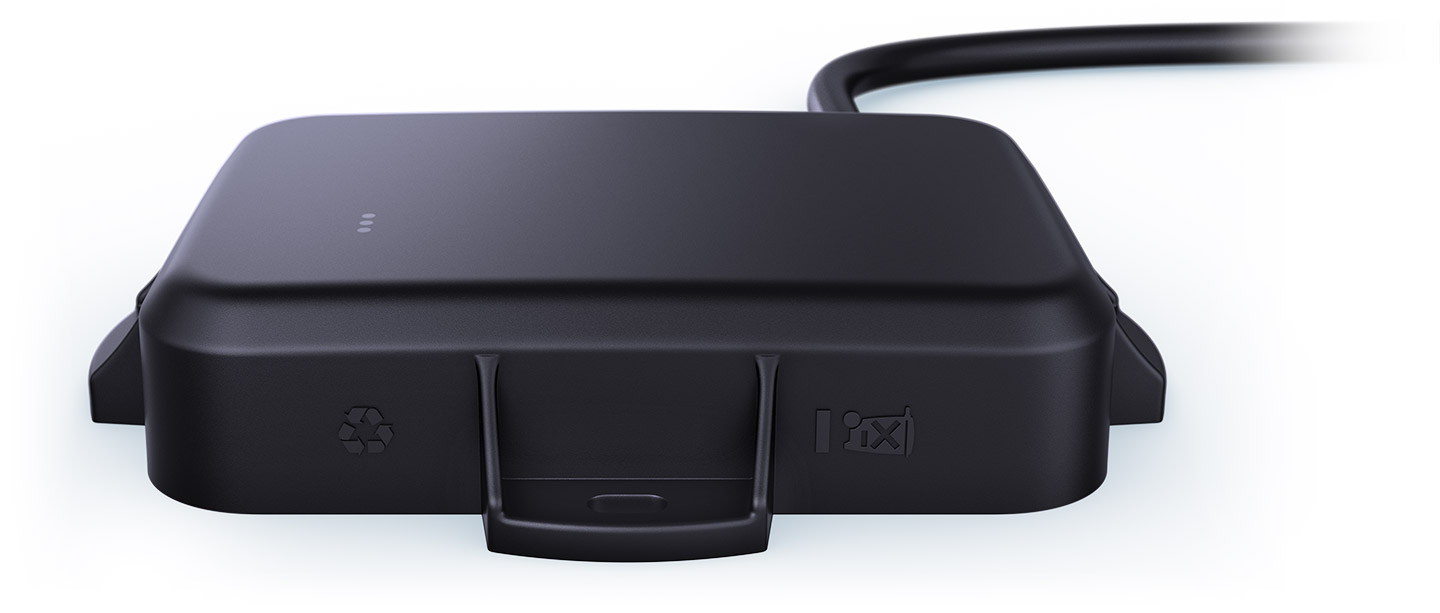 Ruggedized GPS Tracking Devices for Off-road Assets and Vehicles
Get protection from weather and the elements while maintaining the same reliable technology that Geotab offers. The GO Rugged supports most engine protocols and has been built to IP67 standards for protection against water and dust. The GO Rugged also comes with additional cable length for easy installation away from the diagnostics port. The Go Rugged also supports all current IOX via a harness sold separately.
GO9+ Tracking Device with Built-in Wi-Fi Hotspot
Your favorite telematics device now comes with built-in Wi-Fi. The GO9+ is ideal for field workers, long-haul drivers, and all types of transportation services. Workers can receive work orders and emails without ever needing to leave the vehicle. The GO9+'s signal remains up to four hours even after the vehicle has been turned off.
Proven and Reliable
BlueArrow services thousands of vehicles in the field. We keep our customers up to date with the newest technology and solutions. Don't fall behind. BlueArrow will keep you on the cutting-edge of telematics technology.
Dependable Partnership
As your partner, BlueArrow will actively work with you to improve productivity, efficiency, and safety. Our customer success representatives will give you the training and resources you need in order to get the most out of your solution. Keep your drivers safe. BlueArrow can help improve driver behavior which can drastically reduce downtime.
No Long-term Contracts
There is no need for long-term contracts with BlueArrow. We will work with you month-to-month and continue to be flexible with your needs. As your fleet expands, BlueArrow will be ready to grow with you.
Value Added Geotab Reseller
BlueArrow Telematics is classified as a Geotab Value Added Reseller, one of only 3 classified at this level in the United States. What does this mean for our customers? BlueArrow has a proven track record of providing superior customer service, vast knowledge of industry solutions and practices, proven integration and software development skills, installation services for sophisticated telematics technologies, and other unique skills. Whether a large or small organization, BlueArrow will provide your organization with significant ROI via telematics when compared to any other reseller! Call today and let us help you develop a plan to accomplish your goals.
Here at BlueArrow, we care about the safety and protection of your data. That is why we utilize end-to-end security with authentication and encryption. In addition, non-static security keys and digitally signed firmware shield you and your data from hackers. Unique device identification numbers help safeguard your information. A strict independent third-party validation system means that you can feel comfortable partnering with BlueArrow.
Vehicle Tracking
Exact and dynamic data on vehicle location, speeds, trip distance, idling, and more help empower your organization.
Maintain Vehicle Health
Review pertinent vehicle data; identify engine issues and expedite repairs to lower maintenance times.
Driver Safety
Review driver compliance in key areas including speeding, harsh braking, cornering, and more. Get notifications on collisions and near misses.
Driver Coaching
Promote good driving behavior with audible alerts or a coach. Immediate feedback to raise accountability and performance
Data Capture
Receive and analyze real-time reports from vehicles in your fleet. Examine data from the engine, drivetrain, and more.
Frequently Asked Questions
What is telematics?
Telematics is a method of tracking vehicles, equipment, and assets using advanced GPS technology and on board diagnostics to relay, receive and manage telemetry data. 
What is a vehicle tracking system?
A vehicle tracking system enables users to monitor a fleet of vehicles on a user-friendly platform. 
How can BlueArrow save me money?
By gathering key data on fuel consumption, driver behavior and more you can spot opportunities to optimize your fleet. 
What are the benefits of partnering with BlueArrow?
BlueArrow provides the utmost customer service, knowledge of solutions, and experience to help provide our partners with enhanced profitability.
What is the Geotab GO Device?
The Geotab GO Device is the premier tracking solution. Quick and easy to install to receive an abundance of powerful, actionable data. 
What is the response time of the Geotab GO Device?
The Geotab Go Device responds in real time to aid you in supervising your fleet. 
How do you install the Geotab GO Device?
Simply plug in the device into the vehicle's OBD II port. No professional installation is required. 
What kind of vehicles does the Geotab GO Device work with?
The Geotab GO Device works with all vehicles. 
Ready to streamline your fleet management?