Stop Distracted Driving for Your Employees
A simpler, smarter approach to fleet safety.
The LifeSaver Mobile Advantage
LifeSaver Mobile is a driver safety solution that prevents the occurrence of driver phone distraction and reduces the occurrence of speeding, 2 of the biggest risk factors for auto collisions.
Geotab + LifeSaver Mobile = Comprehensive Fleet Safety Program
100% software solution; no beacons or dongles to install 
in every vehicle
Over-the-air deployment; full deployment typically 
happens in less than 2 weeks
Proactive safety approach; it stops the problem before 
it starts, so there's less coaching required
Lower cost of ownership; no expensive hardware to 
purchase
Works with any Mobile Device Management provider
Use Our Fleet Safety Program To:
Deploy to Your Drivers in Seconds
View Your Driver Performance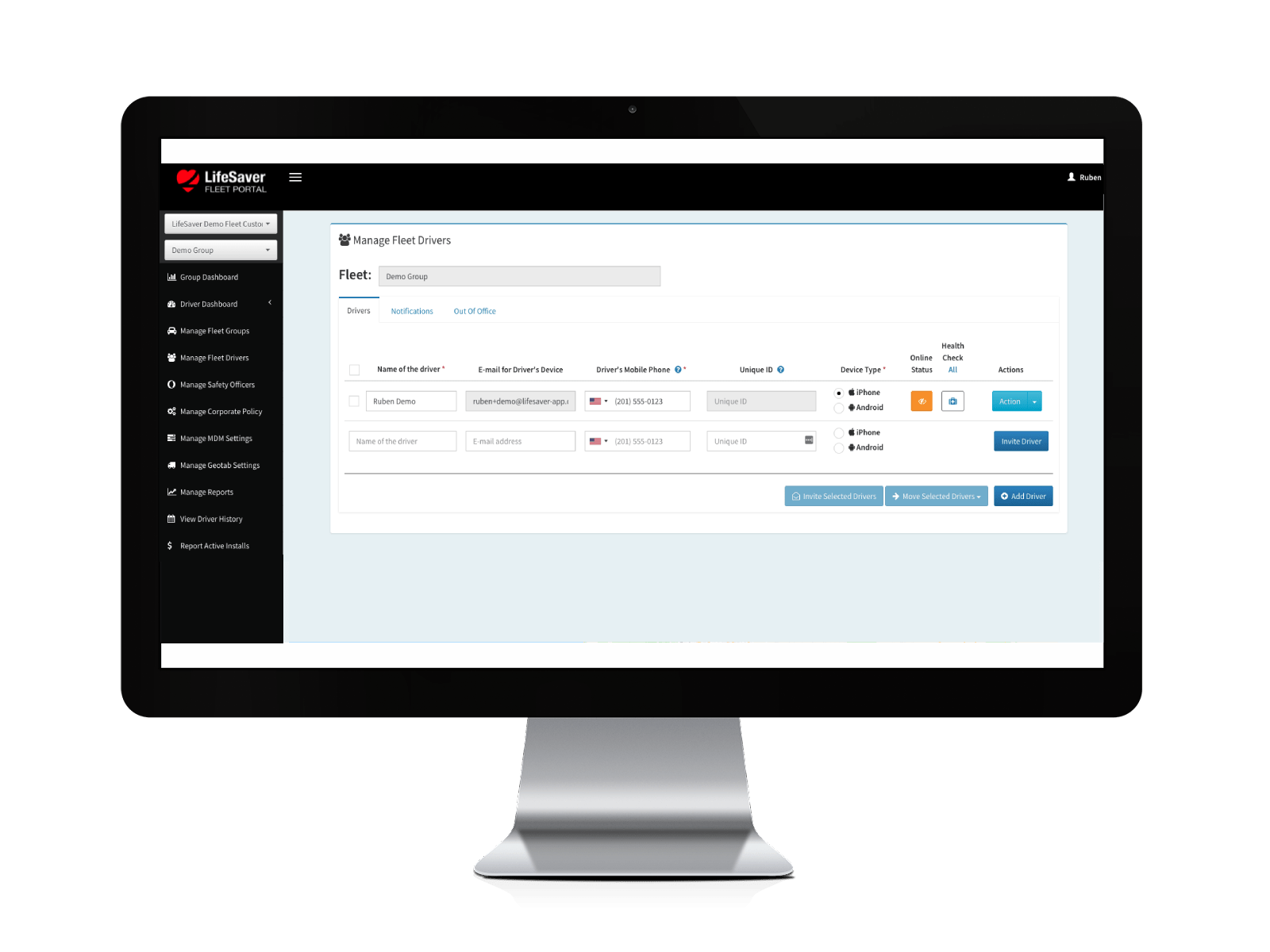 Identify Drivers Who Need Improvement
Why is Driver Safety so Important?
#1 Cause Of Auto Collisions
Insurance studies indicate that distracted driving is the #1 cause of vehicle collisions.
Company Brand & Reputation
Litigation and nuclear verdicts in excess of $10 million are becoming more common.
Transportation Is Riskiest
Nearly 40% of workplace-related fatalities involved transportation incidents.
Fleet Insurance Has Become Unaffordable
Lowering claims will improve your fleet's risk management and insurance risk profile.
Ready to stop your employees from distracted driving?